Bannon will be seeking excess €24.50m
Irish Book and Stationary retailer Eason's is to sell its iconic O'Connell Street headquarters by way of a sale and long-term leaseback through TIRN's Irish affiliate Bannon. The agency will be seeking excess €24.50m which will reflect a net income yield of 5.00% to an incoming purchaser who will have the benefit of a new 25-year lease to Eason's Limited at an initial rent of €1,341,500.
The lease will have a tenant break option in year 10.  Eason's can trace its history on O'Connell Street as far back as 1886 when Charles Eason acquired the store from WH Smith, where he was a manager at the time.  Charles went on to establish one of Ireland's most well-known businesses.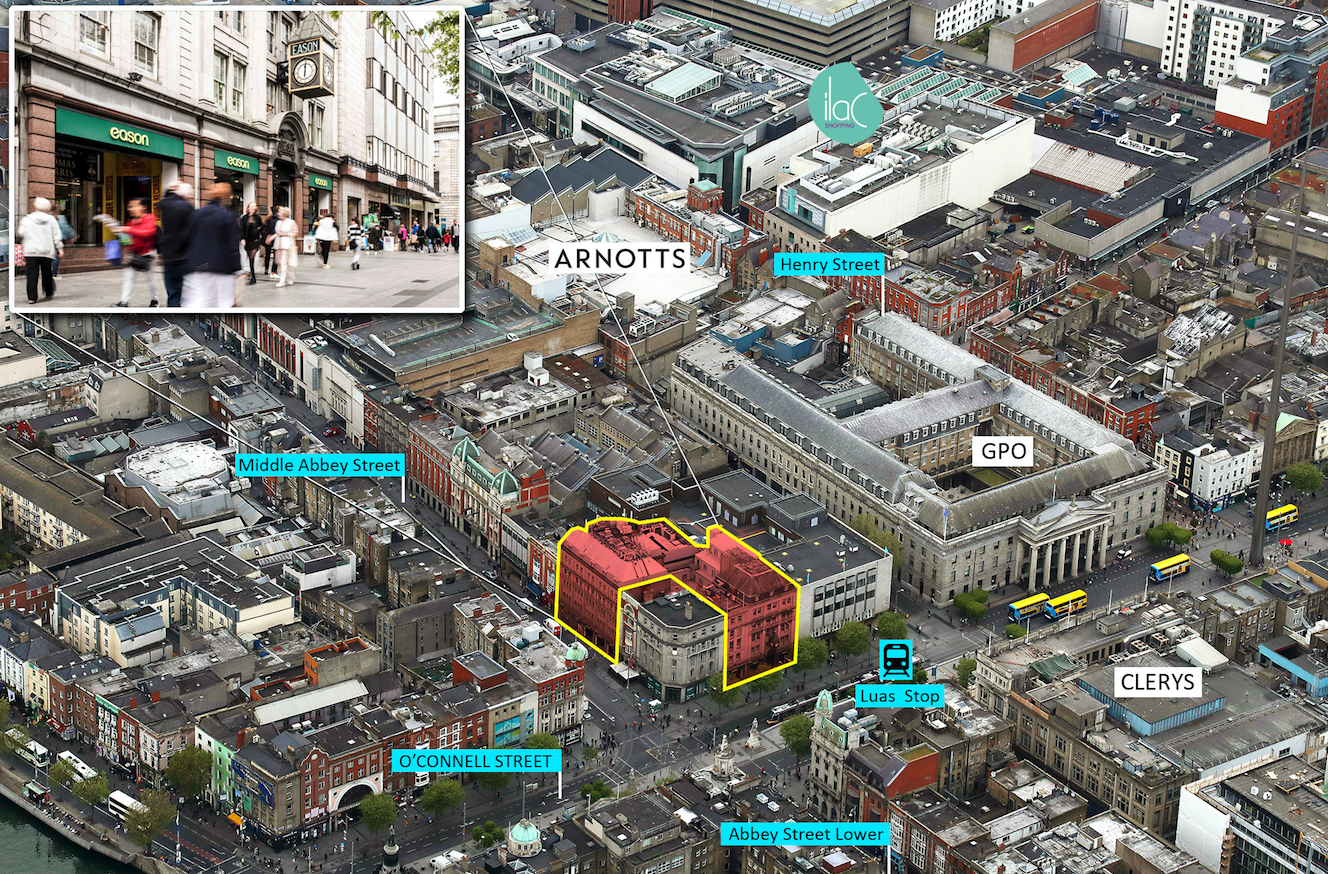 "It's rare that such a unique piece of the city's history comes to the market, especially one whose tenant has been there for over 130 years and yet is positioned right at the heart of the City's next phase of development".
Rod Nowlan